August 4, 2023
Posted by:

melisa siide

Category:

Salesforce Articles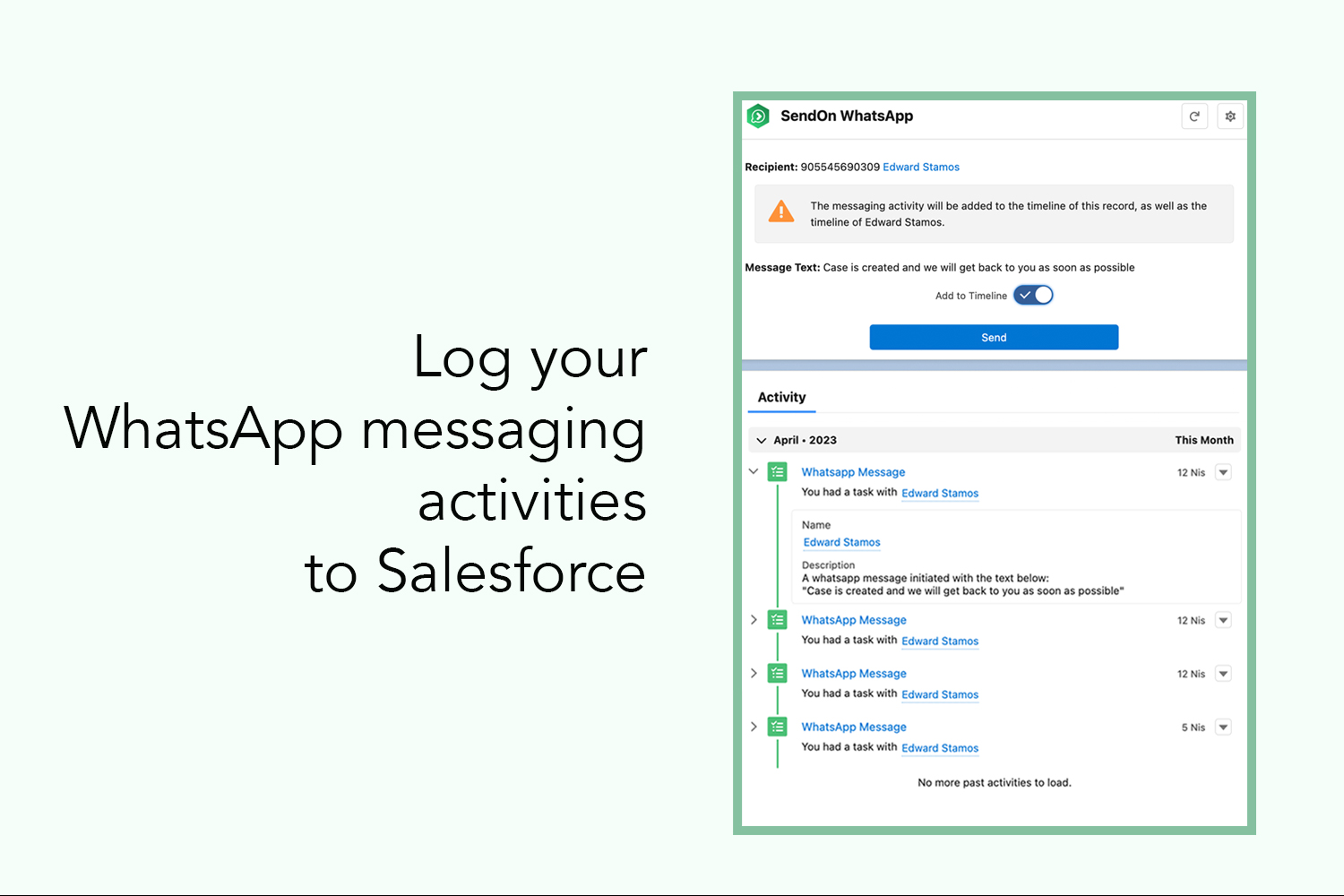 In today's digital era, businesses strive to connect with their customers through various channels. WhatsApp, one of the most popular messaging platforms globally, has become a vital communication tool for both personal and business purposes. To help businesses leverage the power of WhatsApp for customer engagement, CMS Wise offers an innovative app called "Send on WhatsApp."
In this blog post, we will explore the key features and benefits of this app.
Reduce Your Steps in Customer Communication:
The "Send on WhatsApp" lightning component is designed to seamlessly integrate WhatsApp with the Salesforce CRM platform, facilitating businesses to engage with their customers through a widely-used and convenient channel. With its user-friendly interface, the component offers benefits to organizations aiming to simplify communication with customers and send messages with information kept in Salesforce.
Effortlessly send Whatsapp Messaging from Salesforce:
The app allows businesses to initiate conversations with customers through WhatsApp, facilitating quick and direct communication. Whether it's sending personalized messages, updates, or notifications, the app enables businesses to reach customers instantly, fostering real-time engagement and building stronger relationships.
The "Send on WhatsApp" lightning component is available free of charge on the Salesforce AppExchange. With a simple setup integrating WhatsApp with the Salesforce CRM platform, this app makes it easy to connect with their customers in real-time from your Salesforce environment. With instant messaging features and easy logging, businesses can leverage WhatsApp as a powerful customer communication channel from desktop or mobile!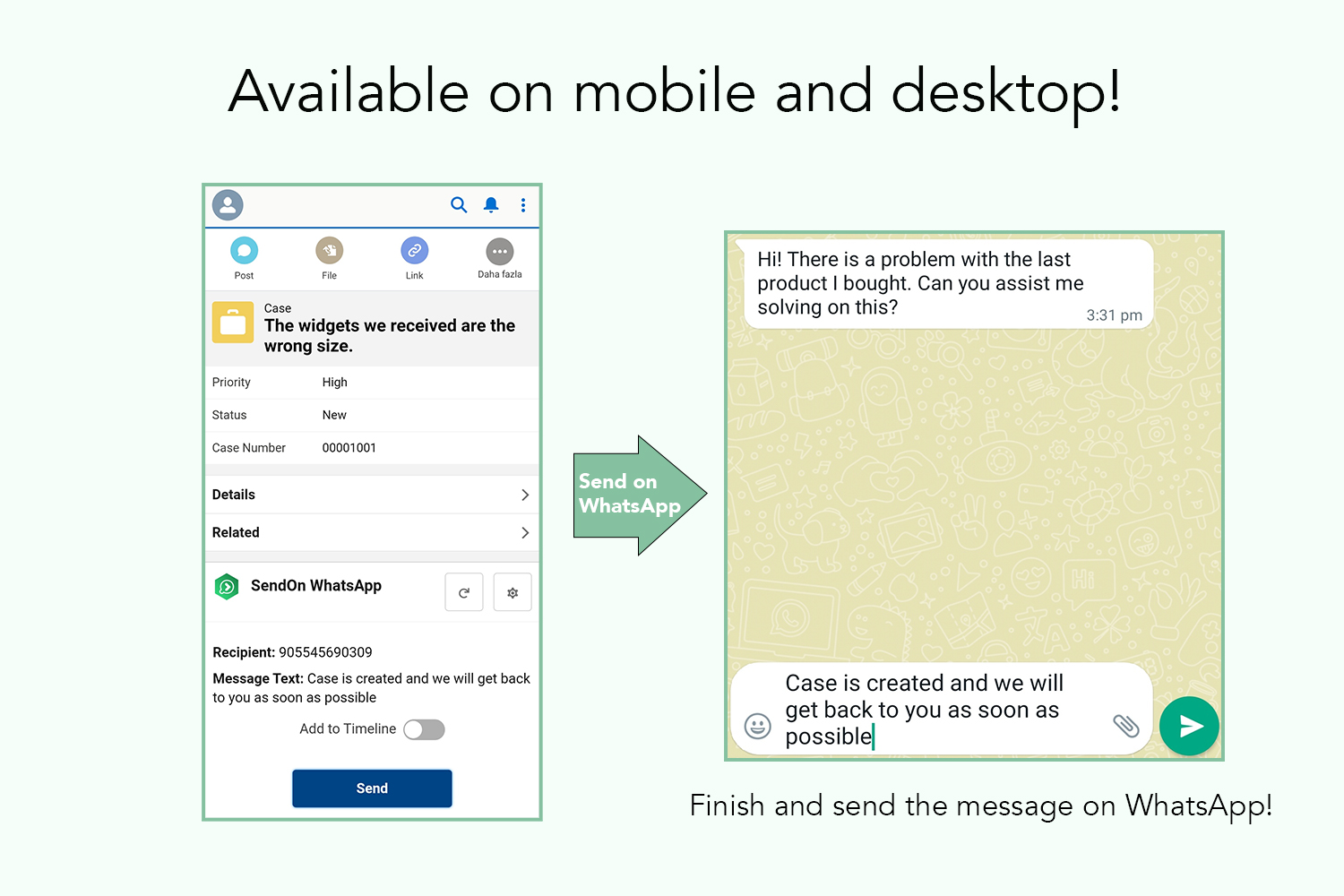 If you're seeking to enrich your customer engagement and leverage the popularity and convenience of WhatsApp, explore the "Send on WhatsApp" app on the Salesforce AppExchange. Unleash the potential of this omnipresent messaging platform, transforming the manner in which you connect and engage with your valuable customers.
Check our AppExchange page to learn more about Send on Whatsapp!
Want to see more content like this? Check our blog page!
Click to get information about our customers.
Click here to return to our main page.