Implementing Salesforce?
Choose the right model & the right partner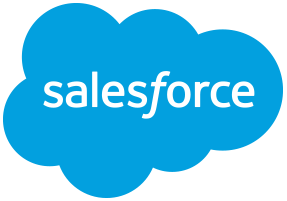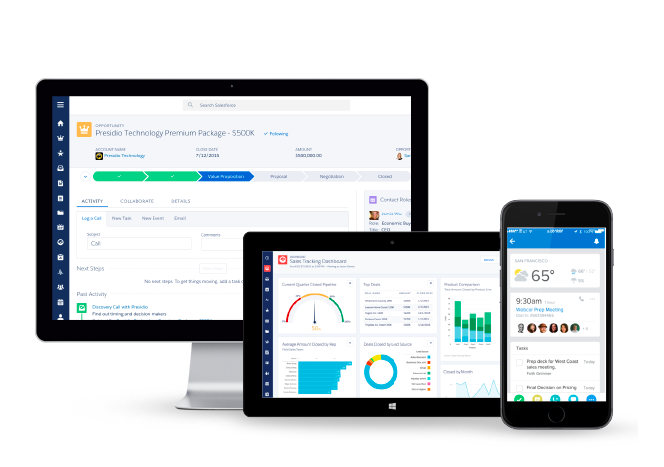 Meet our new Salesforce service model: Nearshore Salesforce team with an onsite supervisor. As Salesforce professionals, our primary mission is to deliver a real digital transformation in the way you manage your customers. We have successfully transformed our customers' businesses, resulting in a more than 98% recommendation rate.
After our exemplary Salesforce projects, our end-customers have evolved their customer management in the following ways:
Cloud-Wise Transformation –

Replacing

software developments, server installations and long

term

projects with fast, powerful, holistic and integrated

solutions.

Mobile-Wise Transformation –  Generating leads, closing sales, supporting customers, performing operations, monitoring real-time from the office, home, cafe or any other location.
Social-Wise Transformation – Spending less time with internal emails, phone calls or meetings and taking more time

supporting

customers and meeting sales targets.
Our model delivers results
Faster projects than fully onsite teams
40%
Smaller costs than fully onsite projects
70%
Less risks than using full remote teams
100%
Our Salesforce Resource Services
Onsite Coordinators
Onsite coordinators in our team have over 10 years experience in more than 50 projects across various industries and are based in the UK.  They work with you in your office in UK and supervise the remote team seamlessly.
Salesforce Architects
Our certified Technical and Solution Solution Architects design the details of your Salesforce implementation and ensure everything is built as designed. They all hold Salesforce Architect certifications.
Salesforce Business Analysts
Our Salesforce Business Analysts work with the business units. They obtain the requirements from stakeholders and work with the team to deliver the solution. They all hold Salesforce Admin, Sales Cloud or Service Cloud Certifications.
Salesforce Functional Consultants
We have an experienced and highly skilled team of Salesforce Consultants with experience in various industries. They undertake all the Salesforce configuration. They hold Sales Cloud, Service Cloud, Pardot and Community Cloud certifications.
Salesforce Developers
We provide experienced and certified Salesforce Developers who carry out the work including Apex Triggers, custom Visualforce Pages, integrations and all coding. Our developers hold Salesforce Developer certificates.
Salesforce Administrators
Our certified Salesforce Administrators help you maintain your system. They provide you with Salesforce services and production support, admin and user training as required. Our team members all hold Salesforce Admin certifications.