September 23, 2022
Posted by:

Laura Clayton

Category:

Salesforce Articles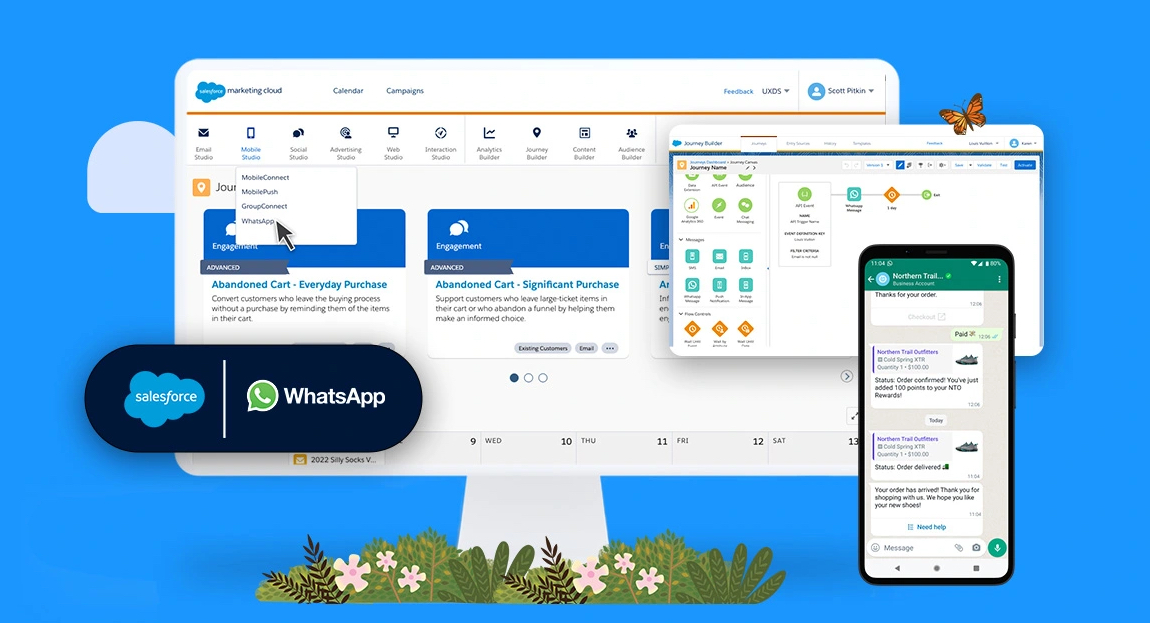 Dreamforce is here, the Salesforce highlight of the year! It has been announced that there will be four major developments to the platform, with a strong emphasis being placed on achieving net zero as well as Salesforce WhatsApp partnership.
The Net Zero Marketplace
This year, there has been a strong emphasis placed on addressing climate change.  Net Zero Marketplace is Salesforce's new destination for individuals and companies seeking guidance on climate action and collaboration opportunities. Through the Net Zero Marketplace, buyers can obtain carbon credits through the Salesforce "commerce cloud" platform. A climate action hub is also available on Net Zero Marketplace where businesses can learn more about climate change.
In her keynote address at Dreamforce, Dr Jane Goodall, an ethologist and conservationist, discussed ways that individuals and corporations can reduce their carbon footprints.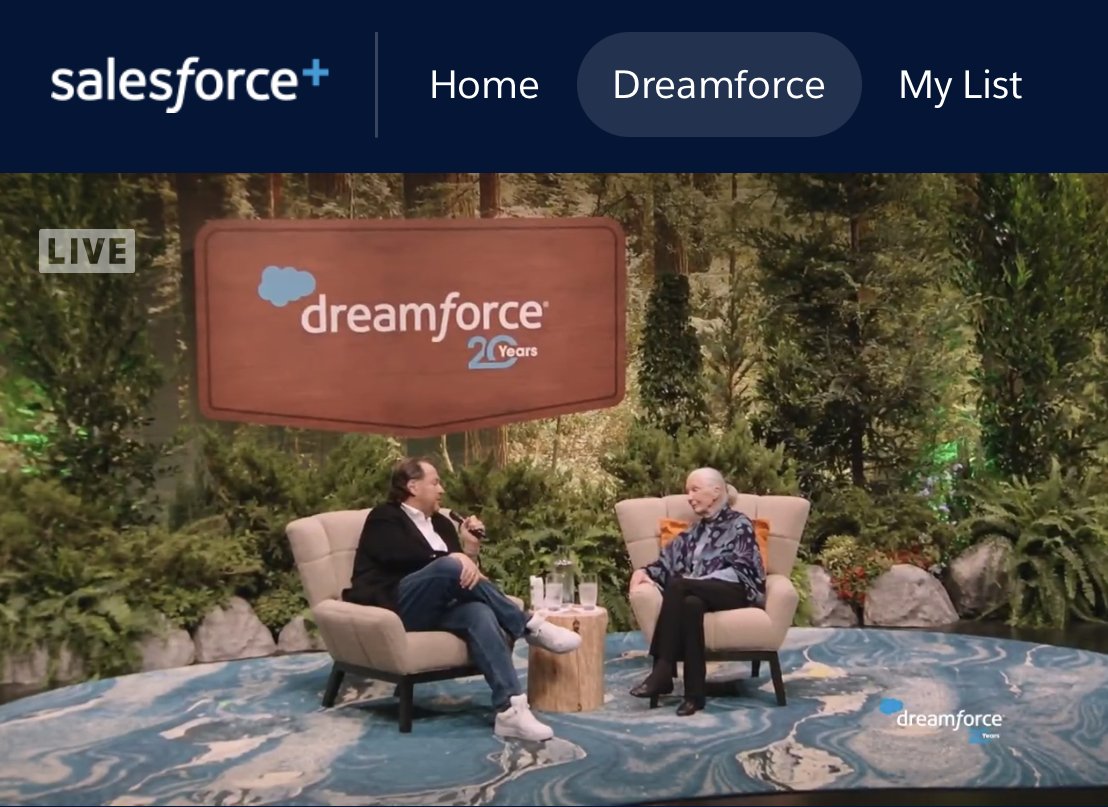 Slack Updates
The next item on the agenda is the latest Slack updates. With the introduction of Slack canvas, teams can curate, organize and share mission-critical resources. Additionally, the platform has been updated with new huddle features and is now more developer friendly. Also, the inclusion of industry-focused Slack services for Salesforce partners will be an added benefit.
Salesforce Genie
Let's also highlight Salesforce Genie, a new real-time data platform that underpins the entire Salesforce Customer 360 platform. The platform provides a unified customer profile record, which can be used for industry services, AppExchange, and custom applications within Customer 360. In real-time, Genie enables every company to deliver seamless, highly personalized customer experiences across sales, service, marketing, and commerce.
Introducing Salesforce WhatsApp Partnership
But the really exciting news is that Salesforce, the #1 CRM provider in the world, and WhatsApp, the most popular messaging service in the world, announced a strategic partnership at Dreamforce 2022. Salesforce customers will be able to build new messaging experiences on WhatsApp and connect with their customers.
Businesses using Salesforce will be able to use WhatsApp business messages to answer customer questions, run marketing campaigns, and sell directly to customers.
Customer engagement via messaging is the next great frontier, and 66% of online adults agree that messaging is their preferred method of communicating with businesses. It is important for customers to receive timely and personal interactions, conveniently within their preferred channels, that are aimed at delivering richer, more personalized experiences that seamlessly link the full brand relationship.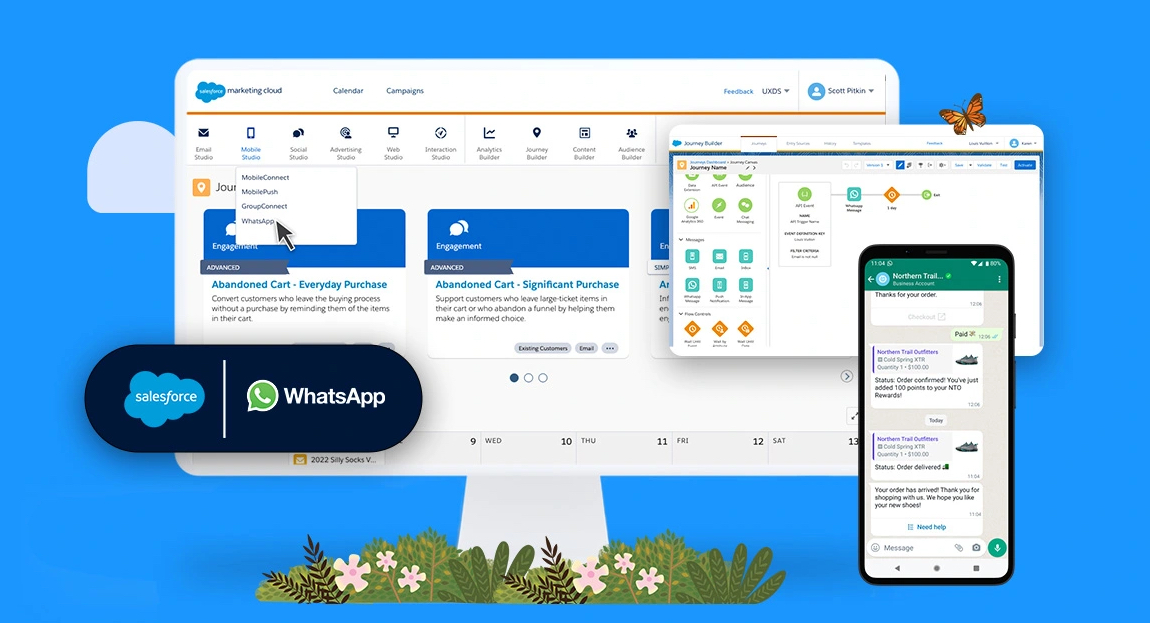 Our team at CMS-Wise is excited to begin using WhatsApp in conjunction with Salesforce.