November 25, 2020
Posted by:

Zelimhan Onlu

Category:

Salesforce Articles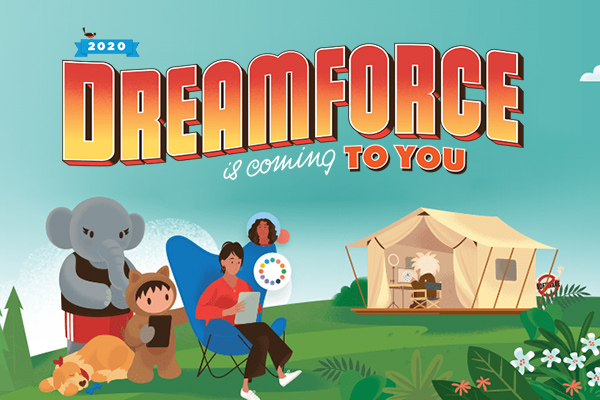 Here is the latest news from Salesforce:
When we look back at this year, we will look back at a time of intense transformation, disruption and change. It's been a challenging time for restaurants, hoteliers, retailers, airlines, sales organisations, grocers and many more. The old ways of doing business vanished seemingly overnight, and as offices and shops went dark, a new spirit took flight – one that was innovative, collaborative, flexible, and above all – one that refused to quit.
It's this new spirit that promises to launch us from the uncertainty of the current moment into a bolder, braver new frontier, where digital transformation will enable us to be quicker and better connected than ever before, and where new technologies and strategies will allow workforces to take the office with them, wherever they go.   
This past year has shaken up and reshaped our world, but perhaps we'll be stronger and sharper because of it. If anything, the disruptions have taught us to adapt. The annual Dreamforce event is now coming to you as a powerful virtual event.
You can still enjoy stories from inspirational Trailblazers, exciting innovations, practical product demos, and more, but now you can enjoy them from your own home, with no dress code required.
Dreamforce 2020 will be as impactful, exciting and informative than ever – because we don't need to be together, to be together.
Dreamforce promises
In 2020, we know we're living in the age of the digital imperative. Digital transformation is no longer just a 'nice to have'. There's no doubt that digitalisation is the path towards building a better tomorrow, and there's also no doubt that sharing information is crucial in the current climate. We're at a big table – we have to succeed together. 
With that in mind, Dreamforce 2020 promises to be an unmissable event packed with actionable information, insights from thought-leaders, demos of exciting new tools, and a few fun surprises along the way.
Here are just some of the things you can expect from Dreamforce 2020: 
Customer Success & Innovation:
An inspiring opening keynote broadcast with Marc Benioff on Wednesday 2nd December, and special guests as they share their successes in what has been a challenging year. Learn about new digital innovations from Salesforce Customer 360 and more, and let's celebrate our customers' Success! They keynote will also be available On-Demand.  
Relevance & Reinvention:
Personalised experiences built for your company using Customer 360. Knowledge sharing sessions with peer-to-peer advice, and learn to connect your departments to provide a connected customer experience – from anywhere. 
Learning & Community:
Expert-led sessions and hands-on workshops for Trailblazers – no matter what industry you're in. You'll get to learn new Salesforce skills, and connect with the inspiring Trailblazer Community. 
Togetherness:
It's not ALL about business, because at Salesforce we can't highlight enough the importance of companies serving everyone. At Dreamforce 2020 there will be health and wellness sessions, entertainment and fun, and chances to give back.
DreamTX:
Four days of learning, including discovering the power of #Customer360, dedicated content, demos, and Luminary sessions, and learning even more about Trailblazers and sharing the Trailblazer love.
Link to the original article on Salesforce Blog.
You can check also our web site.