September 1, 2021
Posted by:

Gülşah Özük Yüksel

Category:

Salesforce Articles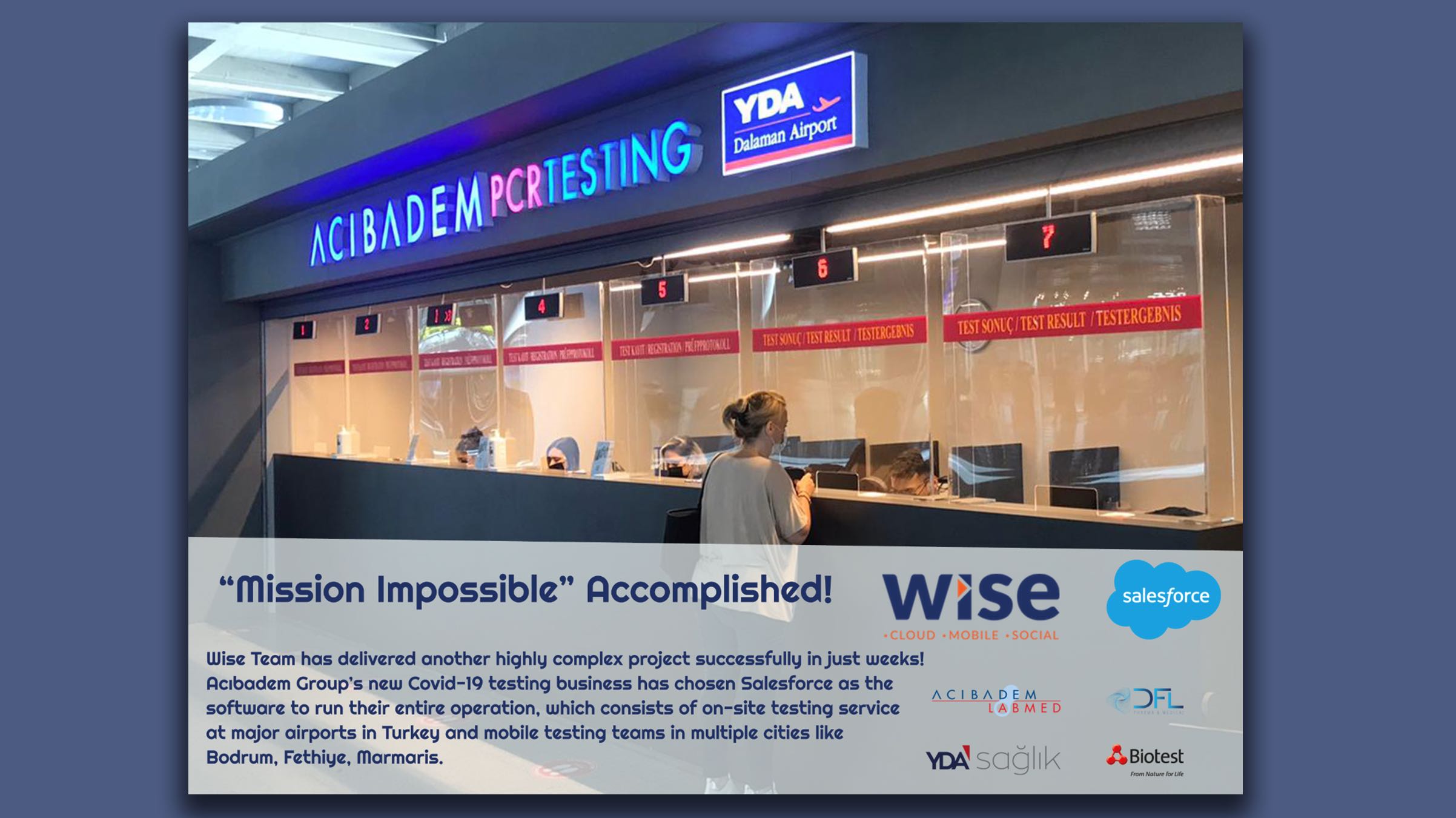 Wise Team has delivered another highly complex project successfully in just weeks! Acıbadem Group's new Covid-19 testing business (acibadempcrtesting.com) has chosen Salesforce as the software to run their entire operation, which consists of on-site testing service at major airports in Turkey and mobile testing teams in multiple cities like Bodrum, Fethiye, Marmaris. The company is expected to deliver over a million covid-19 tests this summer.
The system covers the entire business process from Lead to Invoice with dozens of users and is integrated with multiple external systems such as the Health Record System of the Turkish Government, various Covid-19 test laboratories, passport reader devices, 3rd party websites and the finance software of the company. Also a smart booking feature has been built for routing plans of the mobile testing service teams on the field.
"Mission Impossible" Accomplished!
When Acibadem Group reached out to us earlier this year with these complex requirements to be delivered in only 8 weeks, we told them that it is nearly an "impossible mission". Their response to that was: "We have been told that Salesforce Platform and Wise Team are capable of delivering these kinds of tasks".
We are absolutely delighted and honoured to prove them right.
You can also check our customers.